Only recently has this sweet young lady named Taylor captured our hearts since she's come to live with us.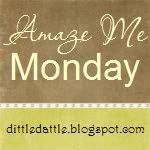 She's been such a joy to have in our home. We've been tryin to get her room together, and make a place that she can really call home...However, since there isnt an over-abundance of this....
It's all taking just a wee bit longer, lol. Mr. Romantic bought me an old amoire for our 18th wedding anniversary, and i never quite figured out just where to put it til now. After abit of work , it looks fabulous in Taylor's room. She loves it, and ile admit i love the way it turned out. Before...........
And after, freshly painted with leftover pink from the masterbath, lightly golded over the details, and alittle chalkboard paint, leftover from the dining room project.........
Ignore the drawer pulls though, we are replacing them with crystal..
We've recently found a headboard, which ile be working on today, and painted the walls in "ultra white". We still have window treatments, artwork , and flooring to address, bedding is in the works. Thats all ile say til the big reveal.......ule have to come back soon.................Bonnie